Jan 5
It was in the giving of advice to a new blogger out there that I realized I don't practice what I preach.  Much like leaving the light in the toilet on after I've used it, I can't really afford to give out, for I do it myself.
This new blogger person was wondering if their first post was too negative (for the want of a better remembering of what the word actually was that they used to convey their naked embarrassment of having just splurged their innard thoughts on the interwebs for the first time) and if this first post wasn't too much of a bad buzz and if it shouldn't be taken down.
You know what it's like though, to barf those dark thoughts into print, don't you? Don't you worry if people will be shocked, or will be spurned far far away from your web address never to re-visit again for fear of being appalled by how depressing your life is?
I told her to leave it there! Don't touch it! It's perfect as it is!
I told her that others relate to your worries in a strange sort of way, that people are more likely to relate and comment on your distress because they too feel those dark feelings. Blogging is a good thing, because it allows an anonymous person to relate in an honest way to the world. But…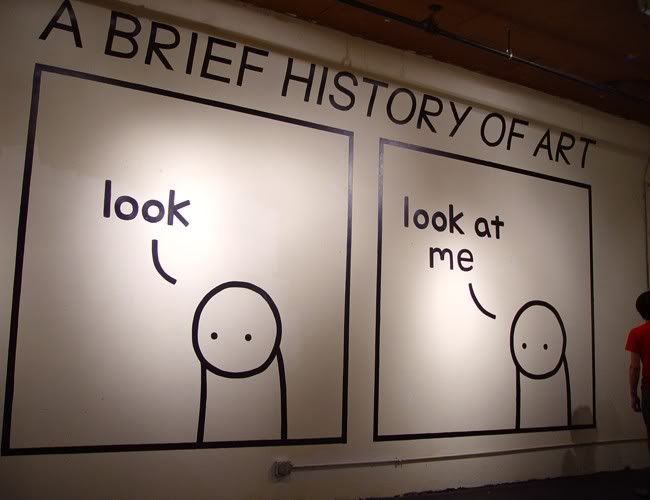 I don't do that. I haven't the guts. I did it once, but deleted the post and also deleted it also from my memory cringe-bank though it felt good to write it down at the time.
So how much do you hold back and why? Are you afraid of offending your siblings and well-read-commentators, or are you just too yellow to tell people how you really feel? I'd be guilty of that latter, it's far too easy to try to be funny instead and fail rather than have people judge you negatively but ultimately, who cares?
I say fair play to ye who have the balls to be honest. Fair balls. I aspire to be like you someday.