Jul 21
Rain has been pelting on damp soil, the fire has wanted to be lit, a dreary week in July such as this would have been very boring if it hadn't been so much fun.
It started last week on the bus to Galway with friends and a hip-flask and several spurious games of dirty 20-questions. It travelled through a night of drinking and dancing and marshmallow fighting and on into the next evening for several sober games of cards and deep thought and soulful talking… old wounds were unexpectedly torn apart and spilled upon the kitchen table, our agonies seemed less agonizing once their funny sides were pointed out. It was like drinking champagne after a long walk through a desert, only it wasn't champagne, it was peppermint tea.
The following night, I returned home and received the welcome of a queen. I was quite pleased to see that my pretty flower hadn't been eaten by slugs too.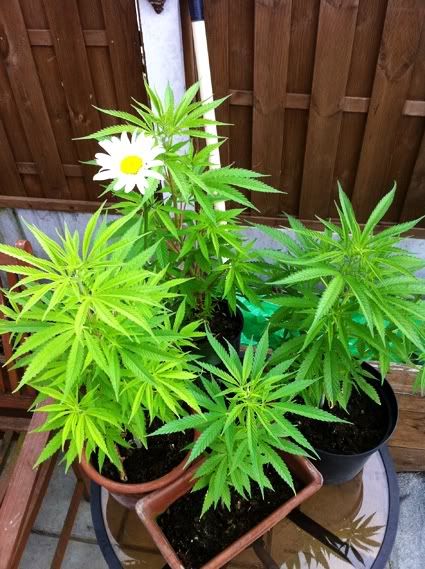 Say hello to my pretty flower!
Of course, a dampner can be placed on such an idyllic weekend upon close examination of snapshots stolen by an inebriated trigger finger… embarrassment is bound to ooze at the state of one, and the drunken poses one can pull when suitably excited. It made me think of old photographs, and the restriction that was imposed on their subjects.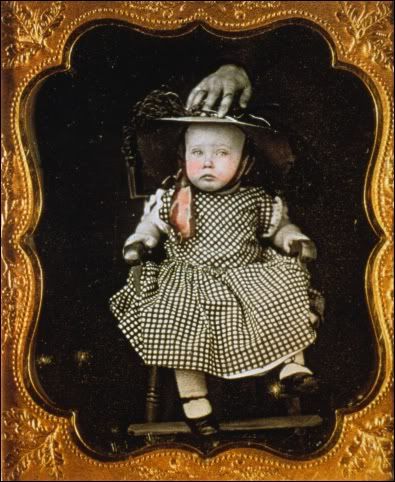 "Stay fucking still, you little shit."
Before daguerrotype photographs were replaced by better photographic equipment in the '60's, there was no barstool posing, no sneaky bathroom shots or arms-length group photography. They had to sit with as fixed an expression as possible, and a serious face is the easiest to hold for the hundred seconds it took to expose their images. It's a sad thing missed, all those instances of happiness that happened back then, it's as though they never happened.
It's only eighty years later, and my one-year-old is taking his own photographs, albeit very spurious ones. How times have changed.