Jun 7
It was ten o'clock this morning before I remembered that it is my firstborn's birthday today. A kid in a wheelchair (how brilliant is it to have a kid in a wheelchair in Puppychild's class?) in Puppychild's class reminded me of the date for some reason… I was on Library Duty at the time and he had chosen a buke called 'Time'.
I rushed home and dived into Laughingboy's room, where he lay suffering a scorched arse and an aching belly and I kissed him a whispered happy birthday. He had been diagnosed with a bowel infection y'see, more than five days before and in spite of his antibiotics, was seemingly getting worse. If he could have clutched his belly he would have been doing so with gusto. With 82%(!) of the family in ribbons what with some condition or other, I'd completely forgotten the date.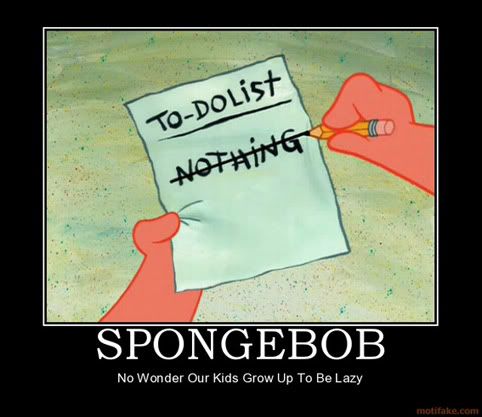 Poor kid.
I rushed out again with Sir Fartsalot to buy copious gifts, which were presented sometime later along with a muffin, a flaming candle, and a Puppychild who led us in birfday song. We knew he couldn't eat the muffin being a tube-fed sort of urchin, but it was good enough that his sister could enjoy it beside him, maybe, if not only for the company.
He wasn't arsed with his new runners or his lava lamp. The Spongebob whoopie-cushion idea was lost on him… something that farts is probably not the best gift to give someone with a bad case of the squits though, in hindsight.
Well known voices turned up, as did those not-so-well-known (to the preturbinance of Sir Fartsalot) which blew me away, it felt being visited by fairy godparents and angels but Laughingboy was not in the mood.
He turned double-digits today.
That's ten years since I became somebody's ma!
I've to drop stool samples into the local hospital every day for three days now, it seems. I'm not squeamish really, but being a mother can be very graphic sometimes. And I think about how hard it is on me, and how hard it is on him, and I suddenly feel like I owe him a much better birthday someday somehow. Like a trip down the liffey on an elephant, or at least sparklers to the playground with the bucket swing and the squeaky see-saw.
I owe him so much but I yearn for ideas as to entertain a kid like him.
Does anyone have a recipie for home-made fireworks?