Dec 16
""It is not the strongest of the species that survives, nor the most intelligent that survives. It is the one that is the most adaptable to change."*
Now that masked faces have robbed this country of its affluence, I'm thinking that protesting and re-electing is pointless.  We need to think on our feet and invent ways to earn money off the books, tax-free, catch them at their own game sort of  thing.
Of course there's babysitting, but we've moved on from that, hey.  There's house cleaning, but ugh, there's a job!  It's tough enough managing my own house, let alone being in somebody else's while they breathe down my neck as I iron their Y-fronts.   There's artistry, book writing, but that's more of a long-term sort of goal…  I'm aiming towards a sunny holiday around May-ish, see.
So,
Coming out of the shower the other day (I always get my best ideas in the shower), it hit me.  An idea that was so dark, so weird and twisted, so utterly messed up… it just had to work.  You see, most people I talk to don't expect that sort of thing from me, so I get strange looks.  You though, you're different, I can't see your faces as you judge me so it's okay! 
-o0o-
Small children are vulnerable little objects, I myself have three and my waters are in constant turmoil over the fact.  I broke the innocence barrier of my four year old a while back and told her that there was no such thing as monsters, except those that are hidden within people (insert serious face here).  Those in cars with sweets, those that say they know me, etc…
She always looks at me with her big brown eyes and says that she will say 'NO!' but what if…
…what if there's a giant Hello Kitty doll on their back seat?  What if yon sicko tells her she's a long-lost princess destined to be the Queen of a very small island?  Would she enter the car then?  I'd nearly pay somebody I know, just to have them drive by and test the question out.
How weird would it be for me to to that job???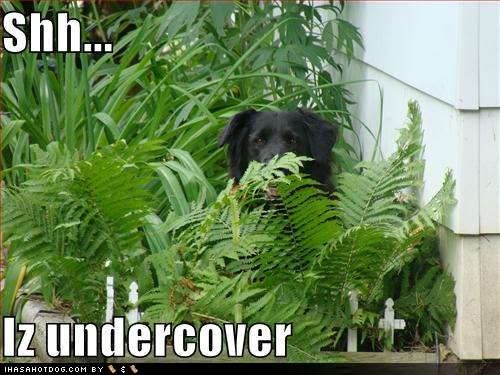 -o0o-
Seriously though.
I could explain my theory to local schools.  I could talk to the Gardee about it, and gain a clearance certificate that would back me up in interviews with parents, and propose to them a scheme that could keep children safe from harm.  All I'd have to do is drive up to the agreed child, and test it.  If it fails, I drive it around the block, give it a good lecturing and then drive it home.  If it passes, job done!
When I put the theory across to The Accidental Terrorist, he suggested that the same thing could be done with teenagers, from a drugs point of view.  Other people thought I should be sectioned.
But what of my dark and twisted friends of webland?  What do you think?
*Charles Darwin (no stranger to strange looks I'd imagine)