Apr 22
I can understand how women baring too much skin could cause earthquakes, after all, if we can cause cow's milk to sour and a pestilence on the spuds, it naturally stands to reason. That's why I wasn't surprised at all when I read the following quote;
"Many women who do not dress modestly … lead young men astray, corrupt their chastity and spread adultery in society, which (consequently) increases earthquakes …" Hojatoleslam Kazem Sedighi, senior Iranian cleric
I am therefore outraged that Blag Hag, an irresponsible and reckless blogger in Indiana has decided to put millions of people's lives at risk by staging a national 'low-cut top' day on Monday 26th April that she calls 'Boobquake Day'.
"On Monday, April 26th, I will wear the most cleavage-showing shirt I own. Yes, the one usually reserved for a night on the town. I encourage other female skeptics to join me and embrace the supposed supernatural power of their breasts. Or short shorts, if that's your preferred form of immodesty. With the power of our scandalous bodies combined, we should surely produce an earthquake. If not, I'm sure Sedighi can come up with a rational explanation for why the ground didn't rumble. And if we really get through to him, maybe it'll be one involving plate tectonics."
Disgraceful, endangering people like that.
She's on the facebook and the twitter, and is brazenly flaunting her boobs in everyone's face which is all well and good when you're all sprightly and perky, but what if you look like this lady: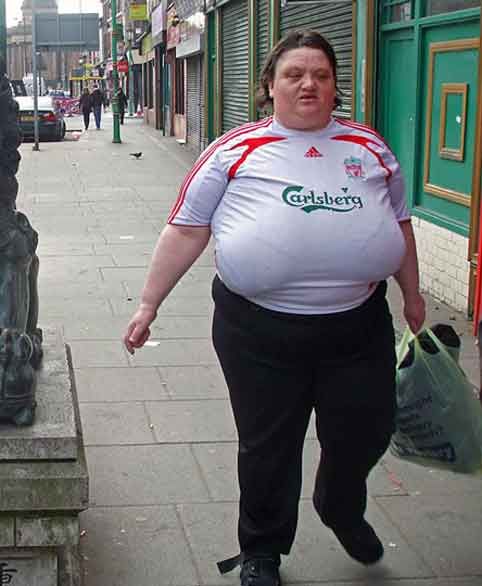 I am afraid.  Allāh will not like it. Not even one little bit.